Photo: Pexels
The Delaware State University softball team opened their season on Friday as they earned a split against the University of Akron Zips. The Hornets earned the game one win with a 3-1 score, and the Zips took the game two win with a 3-0 score.
Let's talk about the game one win!!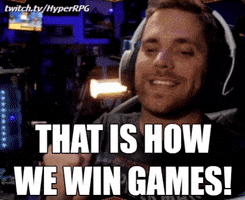 The runs in the game for Delaware State came from junior infielder Jaelyn Baker (1), junior infielder Jade King (1), and junior outfielder Jonah Cunnigan (1).
There were five hits in the game for the Hornets in the win, which came from Baker (1), senior utility player Hannah Crumlish (1), senior utility player Caitlin Meyer (1), freshman infielder Madison Burnite (1), and redshirt junior first baseman/pitcher Yanique Spencer (1).
The three RBIs in the game for DSU came from Spencer (2) and Cunnigan (1).
On the pitching side, freshman pitcher Mayanah McIntosh had a dominant debut as she went seven innings, four hits, one run, one earned run, three walks, nine strikeouts, one hit by a pitch, and earned the win.
Lets get into the full game: click below for the full recap.